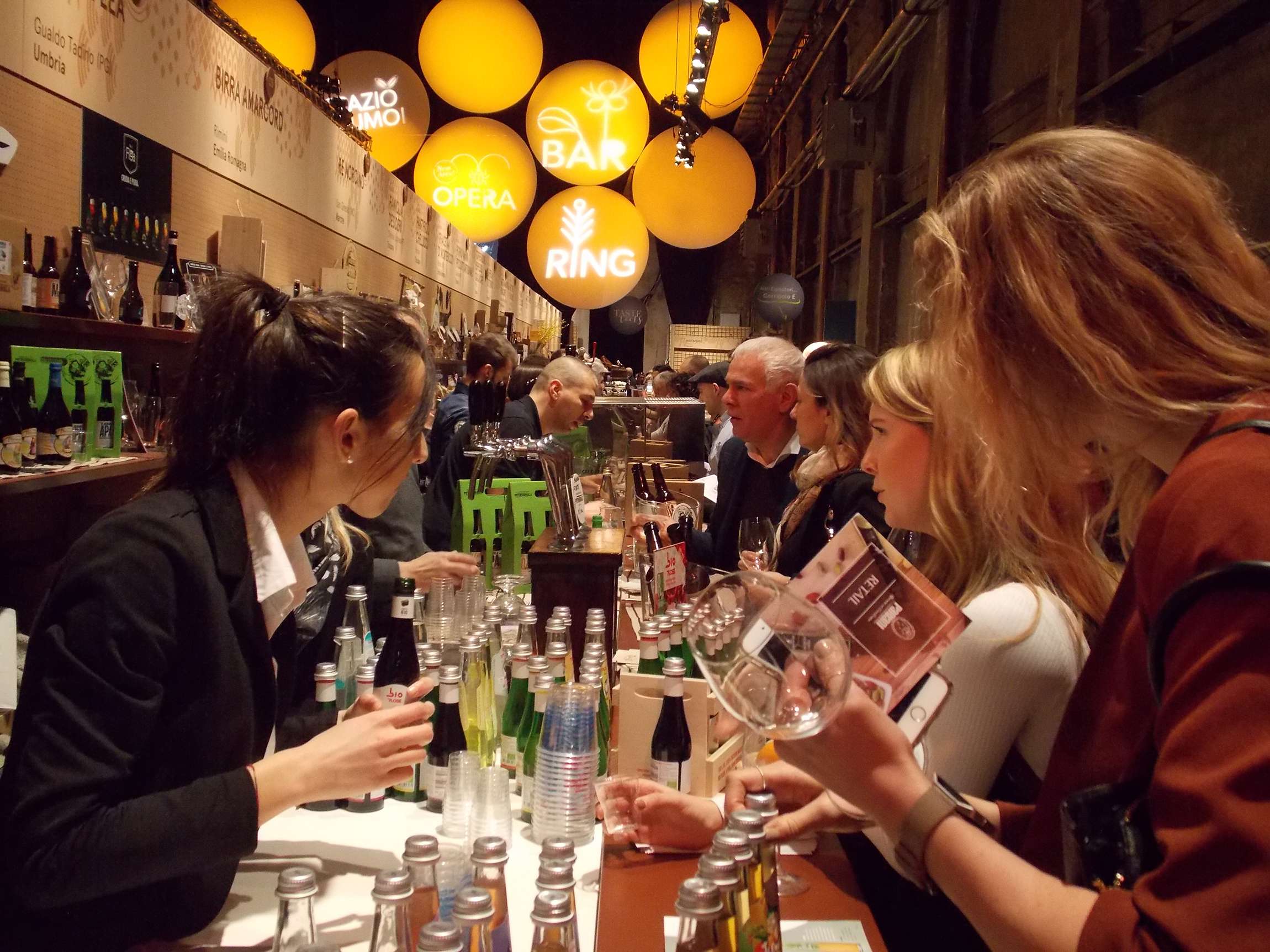 The Pitti Taste food fair was held this March at Stazione Leopolda, Florence's original train station that has since been converted into a convention and exhibition space. Over three days, nearly 400 vendors exhibited, representing a selection of the best niche and specialist producers in Italy.
The fair is dedicated to food industry professionals and only offers select openings to the general public, making a visit all the more exclusive for a group of students from professor Claudio Marenco Mores' Made in Italy: Retail Merchandising in Florence course. The group of University of Minnesota students was accompanied by Fabio Pugliese, professor of communication and food design at Milan's Domus Academy design and fashion school.
Prior to arriving to "la Leopolda," Pugliese introduced some key concepts in a lecture at the Florence Study Center. He started with some figures, noting that while Italy accounts for only two percent of the earth's surface, it holds many of the planet's records for food. Of note, Italy boasts 7,200 edible herbs and vegetables, 1,200 varieties of grape, nearly 500 types of cheese, and 100 varieties of apple. Pugliese was careful to point out that France has only 200 grape varieties and 250 cheeses.
He then went on to introduce the concept of food design, noting that food quality alone does not create a marketing strategy. Students enjoyed a series of anecdotes on food design and innovation, including the first solid chocolates and various examples of Italian dishes born with the purpose of using leftovers. Pugliese distinguished between three approaches to food design: design with food and its presentation; design for food, like Fortunato Deparo's famed Camparisoda bottle; and design of food, including Paolo Ulian's "finger cookie" designed especially for Nutella dipping.
Once at Pitti Taste, Pugliese continued to point out highlights in food design from the many products on display, as he and the students interacted with the chefs and producers hosting each exhibit.