Announcing the Winners of the Spring 2020 Accent Community College Scholarship!
Beginning with its first community college partnerships in 1991, Accent has continued to offer affordable short-term and semester-length custom study abroad programs designed to meet the unique academic needs of the community college population. Through these efforts, Accent has enabled over 8,000 students from over 25 U.S. community colleges to study abroad over the past 25 years.
Three Santa Barbara City College students have received scholarship awards to support their study abroad experiences in Florence. Throughout their time overseas, they will serve as community college student ambassadors, sharing articles about their time studying abroad. We look forward to reading about their many experiences in Italy! Meet our Spring 2020 recipients!
Christiana Leonardo

My name is Christiana Leonardo and I am currently in my third year of study at Santa Barbara City College. I am studying Chicanx Studies, Art History, Sociology, and Psychology. Here in Santa Barbara, I am an artist and I sell paintings at local art markets, I work with young girls in the community, I also work as a teaching artist at the Santa Barbara Museum of Art. Going to study art in Florence is a dream come true for me. I have wanted to live and study in this city for years now. I speak very rough Italian and I am stoked to be able to spend time in the country and perfect my linguistic skills. It will be very fun to navigate this experience with fellow students and meet new people. I have to confess I may be most looking forward to the Italian food that awaits me! This opportunity is a huge blessing and I am truly grateful to have received this scholarship.
Valeria Orellana

My name is Valeria Orellana and I'm 24 years old. I was born in Santa Barbara, California, but raised in El Salvador where my family is originally from. I am a first-generation college student attending Santa Barbara City College, majoring in Administration of Justice and pursuing a career as a criminal investigator and forensic scientist. I've been working as an astronomy tutor at SBCC for the last 5 years, while exploring different scientific fields such as physics, astronomy, biology, and human anatomy. I have also been part of the SBCC Astronomy Club for five years, where I served two of those years as the club president. As a first-generation college student, I've been inspired to pursue my dreams and goals without hesitation, and I want to explore new opportunities to learn, grow, and become the professional I want to be. Studying abroad has always been of great interest to me and I decided to jump into this new adventure and opportunity because I am getting closer to transferring to a 4-year University and want to take advantage of studying abroad and exploring the world! I also love learning about different cultures; I speak four languages and spending three months in Europe will help me gain more cultural knowledge as well as independence and personal growth.
Lauren Amigleo

Hi! My name is Lauren Amigleo, I am twenty years old and a sophomore at Santa Barbara City College. Studying abroad has always been an ultimate goal of mine, and when I found out my school was offering a program to Florence with Accent, I had to take the opportunity because it was the place at the top of my travel list. I am a Communications major, and am always looking for opportunities to build new relationships with unique individuals, so I thought studying in Italy would allow me to broaden my network. I am very interested in the marketing and design side of a Communications major, and believe immersing myself in the Renaissance Arts will further cultivate my creative drive. My interests in design, photography, event planning, and journalism have ultimately led me to want a career as a Creative Director. In the Fall of 2020, I am hoping to transfer to Loyola Marymount University, UCSB, or Pepperdine University.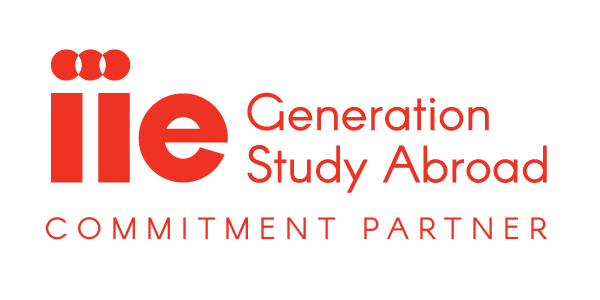 Accent is proud to support the Community College Scholarship as part of our commitment pledge to IIE Generation Study Abroad, a nationwide effort to help more U.S. students gain international experience through study abroad programs. In partnership with our travel agent, FROSCH Student Travel, Accent offers multiple merit and need-based scholarships each term to community college students participating on Accent-supported programs offered through community colleges throughout the U.S.
Please visit our scholarship website for information about the application process.